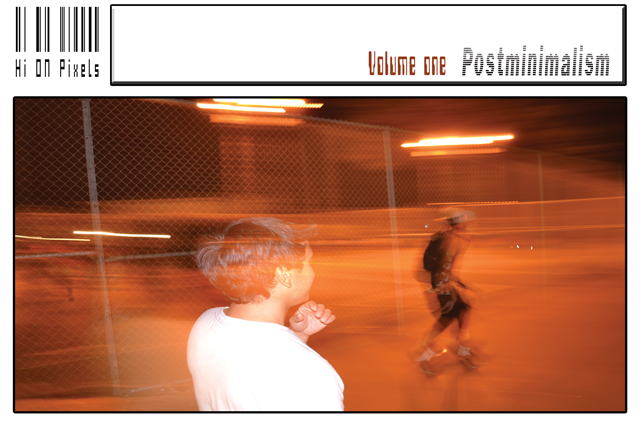 Aloha!!!
Tonight we are introducing a new segment called the Hi ON Pixels Explorations. We basically select a user submitted genre (this week is Post Minimalism) and select an hour's worth of tracks form our records. We then play the soundscape at 11 PM Oahu time to midnite for your listening pleasure.
Please submit any genre requests to Hionpixels@gmail.com.
Track list
01 1971 : Terry Riley and John Cale – Church of Anthrax from the album Church of Anthrax.
02 1971 : Kraftwerk track: Franz Schubert from the album Trans Europe Express
03 1984 : 23skidoo -track: Drunken Reprisal from the album Urban Gamlan.
04 1994 : Aphex Twin – track: Hexagon from the album: Selected Ambient Works
05 1999 : COH – track :Silence is golden from the album: Vox Tinnitus.
06 2012 : Pye Corner Audio – track: They Know from the ep single.
07 2012 : Burial – track: Truant / Rough Sleeper from the single: Truant / Rough Sleeper.
08 2013 : Halls – track: White Chalk from the album: Ark
09 2013 : Young echo – track:Jupiter Rise from the album: Nexus
11 2013 : Pantha Du Prince and The Bell Laboratory – track: Wave from the album: Elements of Light
12 2013 : Boards Of Canada -track: Reach For the Dead from the album: Tomorrow's Harvest.