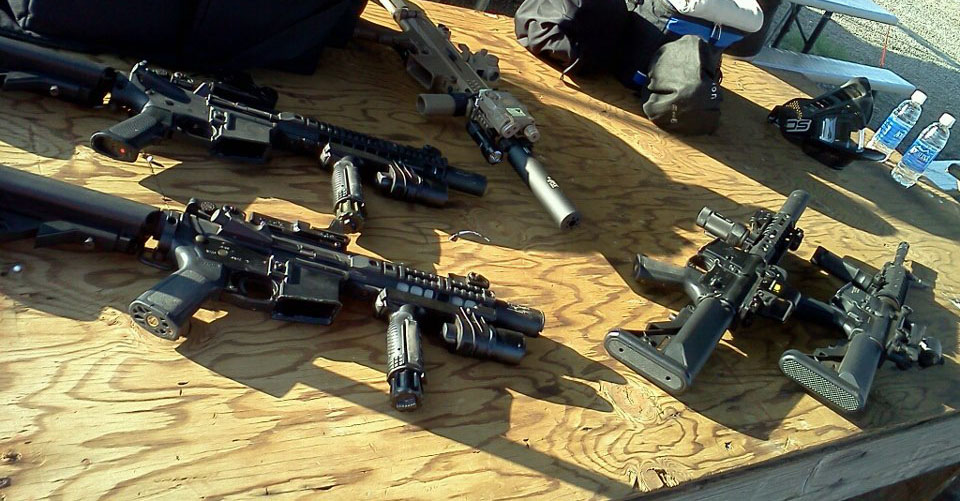 To be truly happy in life, you should spend as much free time as possible doing the activities you have enjoyed as a child. This can be represented by such activities as playing video games, bike racing, watching films, playing WAR/Army to just name a few…
What better way to portray combat than Airsoft? Airsoft games retain the blood roaring thrill of combat…without being taken home in a body bag.
I had privilege to interview Tyler Woo. Tyler is a Hawaii Airsoft veteran and the owner of Impact Games.

Tell me about your store how long you have been in business and what services you provide?
Impact Games has been in business over 9 years. We sell Airsoft guns and equipment, and offer services such as repairs, modifications and custom upgrades. We also host night games for the players twice a month at Hawaii All-Star field (Nimitz Hwy)Are you a Paint Ball and or Airsoft Shop? Could you explain the difference between the two?
Airsoft. Our guns use 6mm plastic balls. Paintballs are much larger and leave paint markings on impact.
Are there any leagues or Clubs in Hawaii? Is there much competitive play in Hawaii? Where are the games held? Is there also a dubbed champion?
AirSoft Hawaii (ASH) is the oldest airsoft club in the nation. It was founded in 1987. They hold games on the 2nd and 4th Saturday of the month, 4-9pm, at Hawaii All-Star field (Nimitz Hwy). They also hold an annual event called Summer Smash. The largest game so far had over 500 players.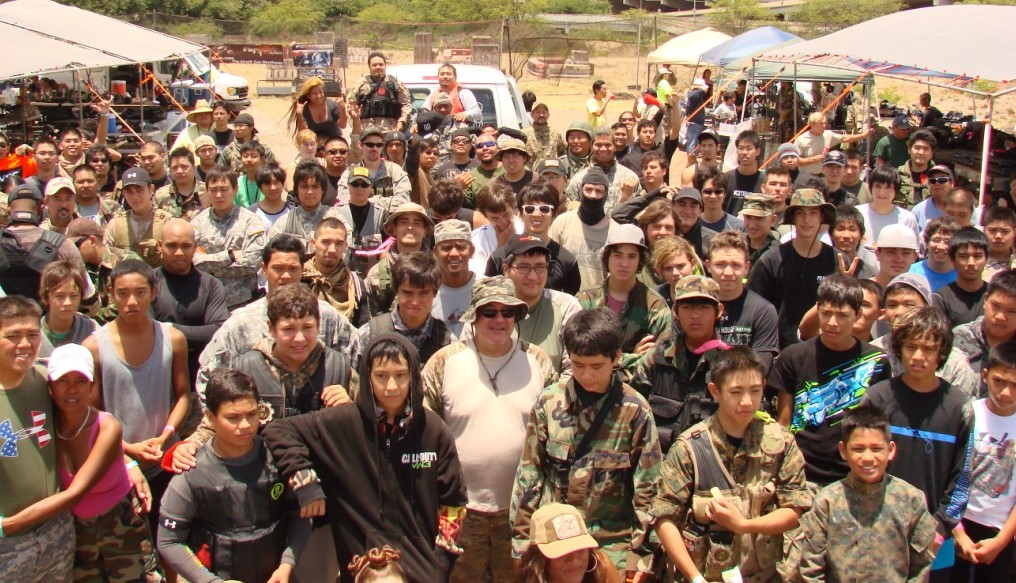 What is the average startup cost and what is needed to start playing?
Expect roughly $250 for a pretty good airsoft gun and facemask. Then you only need to pay for the field fee and on average $10-20 worth of ammo for a whole day of playing.
Could you describe custom requests? From what I understand, you could replicate anything form Danny Glover's Desert Eagle to Assault Rifles used in Ghost on the shell. Is true and are these weapons allow in events?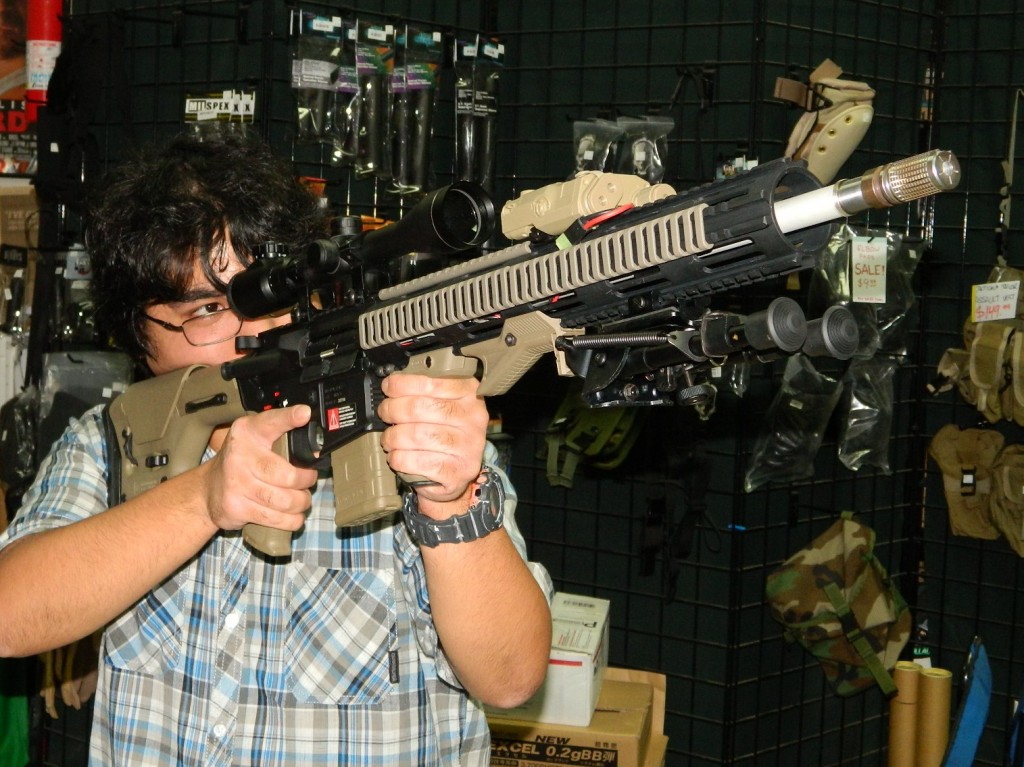 We can make almost anything you can think of. Custom builds, in the past, have involved hand painted camouflage, WWII and Vietnam reproductions, movie guns such as the Aliens Pulse Rifle, themed guns like a Yamaha R1 rifle or a Samurai rifle, possibilities are endless. All gun are allowed as long as they are below our max velocity rule (fps max is 400).
Could you describe the gear used during a game and the type of guns there pros and cons to using them. For example pump action verses non pump action.
Mandatory protective equipment needed will be a paintball mask and covered shoes. Clothes you don't mind getting dirty in, typically, long pants and either long sleeve t-shirts or a light jacket. Surplus military camo is perfect for this, it's inexpensive, and you won't mind it getting beat up.
We have players decked out like Seal Teams, Delta, SWAT, PMC (Private Military Contractor), and snipers in ghillie suits, right next to players in street clothes and tank-tops and board shorts.
Most of the players that come out to the games will be using an AEG (Automatic Electric Gun) that uses a rechargeable battery pack, just like an RC Car. They tend to be the easiest to take care of. You can select either semi or full-automatic fire and have magazines that hold lots and lots of ammo for the game.
Pistols tend to use a compressed gas for them to work. They are more realistic with the guns actually recoiling, however they have a shorter range, and less capacity for ammunition.
The Spring powered guns tend to be found with pump-action shotguns, bolt-action sniper rifles and simple pistols. All of them require a manual action to ready and load a bb for it to fire a single shot. They can be quite accurate, but do not have the firepower of the electric guns.
Could you walk me through a round . From start to finish. What are some scenario's used.
We play all types of games, from simple elimination, capture the flag, protect the VIP, attack/ defend games, and ones with a medic to heal you back in the game. Just to name a few.
It's basically like a FPS game, but you are actually running around, and not sitting on the couch.
What are some best practices used by the champs. Can you give away any tips for new players/seasoned vets?
New players just need to play, run out there and mix it up with everyone. Have a good attitude, you won't get EVERYBODY on your first game, but you might get a couple! And everyone will get shot sometime during the game, no one is immortal. No matter how much they may think so.
Communication is key. When you know what your players are doing and calling out the baddie's positions, you have an easier time winning games. Going at it yourself can be done, but you have to work a lot harder at it to achieve victory.
But the best players all do this: A good attitude to players, call all their hits, and have fun.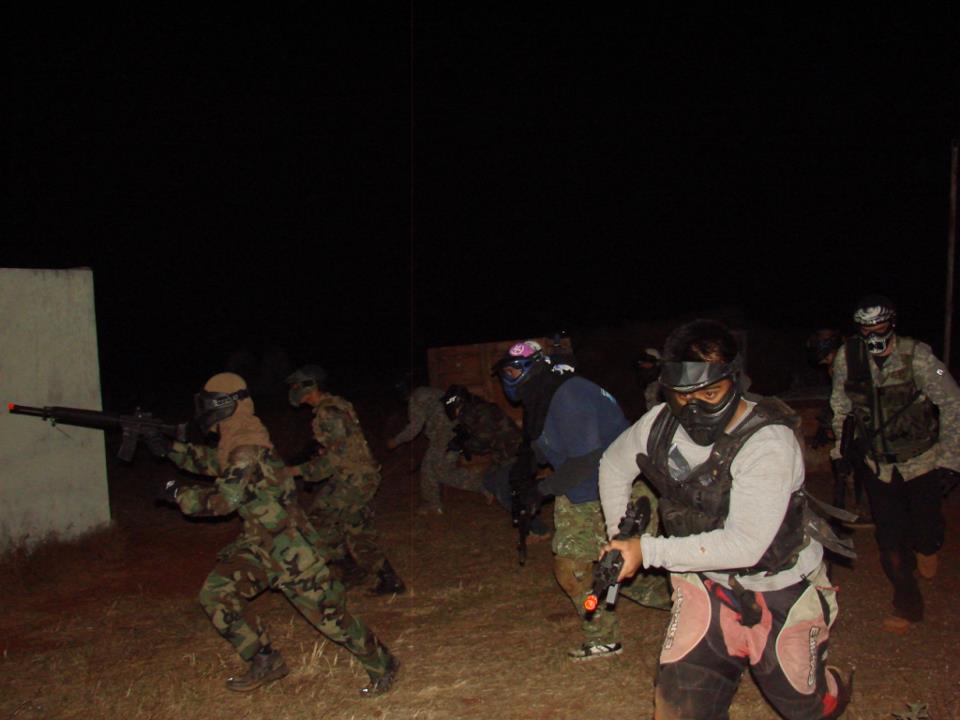 What's the best way of contacting you for questions requests and more information?
Impact Games
98–027 Hekaha Street, Bldg 3-19
Aiea, Hawaii 96701
Phone: 808 488-4120
Impact Games Email
The Impact Games Website
Youtube Channel
Facebook page