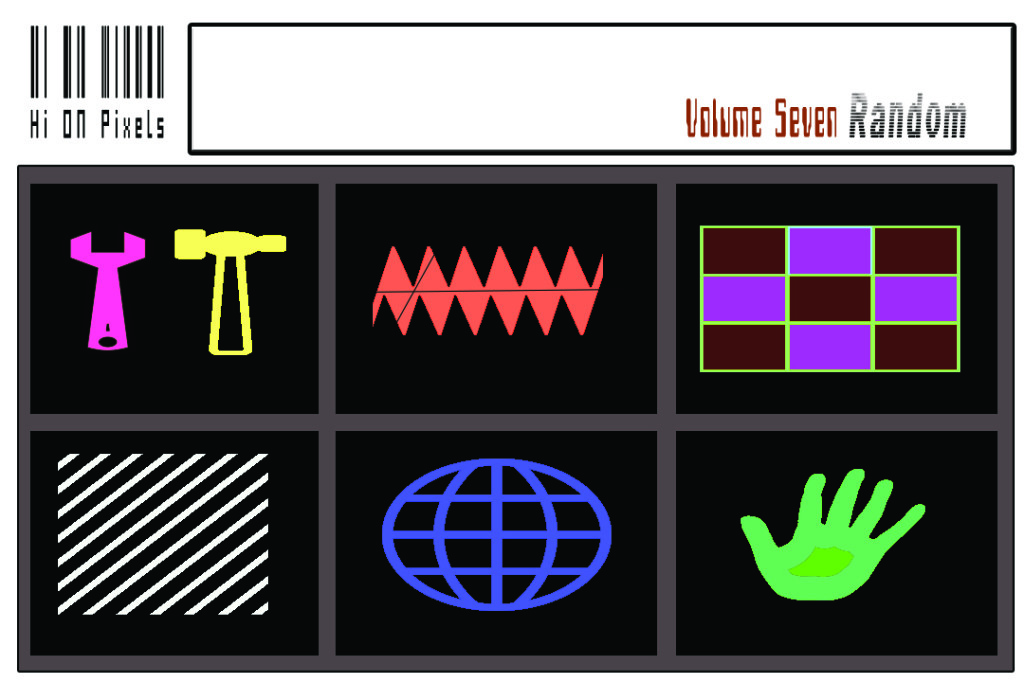 Aloha,
Tonights Hi On Pixels Exploration we tempt the laws of chaos to govern our track list. Per request we explore the Genre Of Random. Only the samples played are pre selected. Otherwise all other musical tracks were selected randomly using a bash shell script.
Jennifer from Arizona will be receiving this random item from our studio as a prize for selecting tonights genre.
Thank you for Participating Jenifer.
Tonights track list
The Meters- I Need More Time – From the album The very best of the meters
IO ECHO – When The lillies Die-From the album Ministry Of Love
Robocop title NES from the 1989 Robocop Nintendo Game Soundtrack
Lovelock maybe tonight from the brillant works of Steve Moore
Black flag – Rise Above from the album Music Form A Film by Harmony Korine
The Free Pop Electronic Concept – Cosmic Rhythms – Cool Rasta
Clock DVA – Velvet realm – From the album Buried Dreams
A Place To Bury Strangers – I lost you – from the album Onwards to the wall
Fucked up – Crusades – from the album Hidden World
Anonymous – Vespers hymn- O lux beata trinitas – from the album Darkness Into Light
T-rex – Hot Love – from the Best of T-Rex
Butthole surfers – The one I love – from the masterpiece Double live
Here is the Kevin Kelly lecture: Access Is Better Than Ownership – Mentioned in the show.

Mahalo for listening