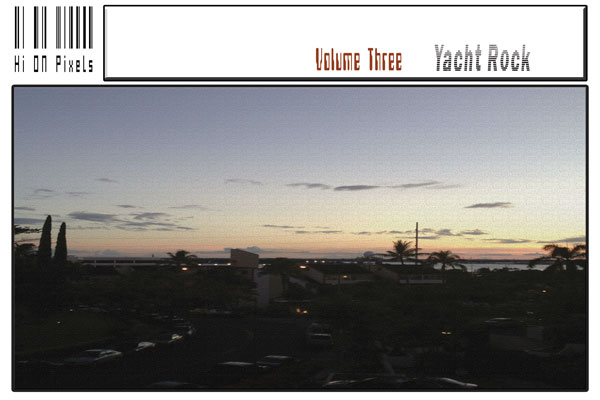 Aloha,
I present the High On Pixels Vol 3 Yacht Rock.
Tonights Tracks list.
197X: Dr Teeth & The Electric Mayhem Chopin
1973: ELO: Track entitled Showdown – from the album Third Day
1975: Country Comfort: Track: Make it with you from the album We are the children
1975: 10cc: Track entitled- Im not in love from the album The Original
1977: Steely Dan – from the album AJA
1977:Player" Baby Come back" from the album Baby Come Back
1993: Greenflow – I gotcha from the album Gotcha
1999:Groove Armada – Dusk you and me from the album Vertigo
2000: Handsome Boy Modeling School- Sunshine: From the importSunshine
2010: Gayngs "The Gaudy Side Of Town " From the Live performance The Last Prom on Earth
2011: The Step Kids – Legends in my own mind from the album The Stepkids
2011: Toro Yi Moi – Divina from the album Underneath the pine
2013: Inc – The Place from the album No World
2013: Vondelpark Dracula from the album Seabed
Mahalo for your emails and for supporting the show.